Convergence Education
Convergence Education and Invention Convention
Invention Convention Worldwide offers a turnkey curriculum and program for educators looking to incorporate convergence
education into their classroom.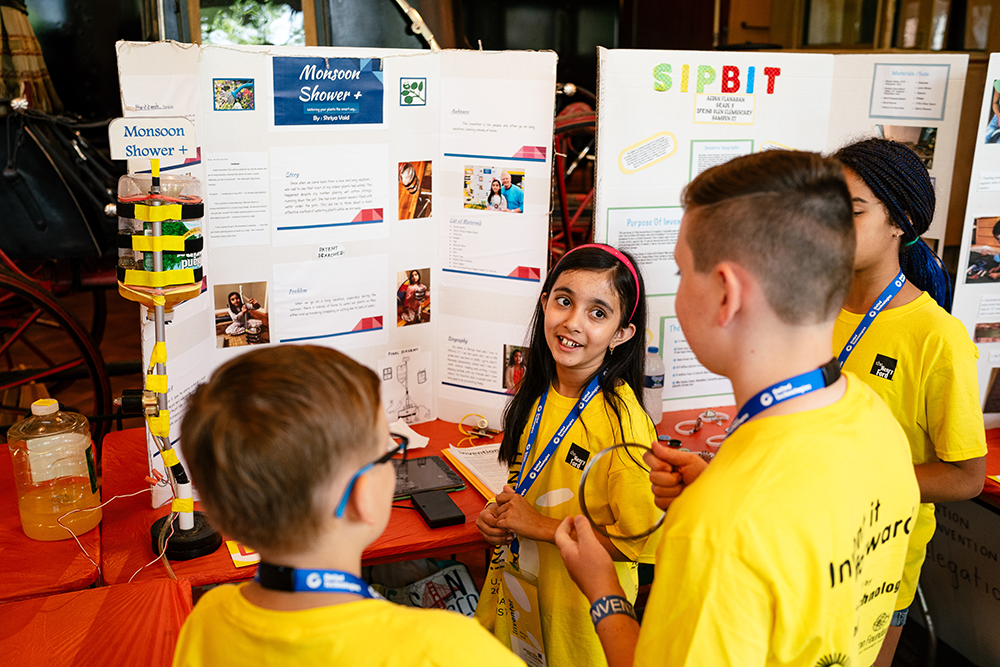 What is Convergence Education?
Convergence education is a transdisciplinary approach to STEM education
01
Addressing Societal Issues
Uses real-world problems (like climate change) and challenges ALL students to learn by developing innovative solutions using their skills and knowledge across multiple disciplines.
02
Invention Education
Invention Education is an example of Convergence Education in action.
03
Convergence Applied to the Real World
ICW Affiliates provide educators a turnkey convergence education curriculum to develop the next generation of problem solvers across disciplines.
Next Generation STEM Education
Federal STEM Education Strategic Plan
The White House National Science and Technology Council has identified Convergence Education as one of the four pathways to achieving the visions of the 2018 Federal STEM Education Strategic Plan. The council states: "Invention Education has demonstrated increased student engagement in STEM while contributing to the development of characteristics, skills, and mindsets needed for student pathways to innovation and entrepreneurship."
How Can We Help You to Get Involved?