Experience the Sights and Sounds of Greenfield Village®
Delve into the layers of passion and ingenuity that make us who we are today, from working farms to the cycle shop where the Wright brothers developed their vision of flight.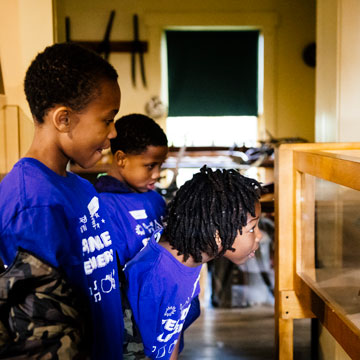 So Many Things to See and Do
Step into 300 Years of American Perseverance
Bring history alive for your students in actual settings where American stories of hard work, ingenuity and the struggle for justice took place. Through dramatic performances, your students can hear from women fighting for the right to vote, meet farmers and artisans using 19th-century tools and methods, and learn about the strength and hope that sustained slaves in their quest for freedom.
Keypoints
02
Request Your
Reservation
03
Check Out
On-Site
Activities
04
Get
Curriculum
Resources
Featured Activities
With so many exciting must-sees and -dos, no two days at The Henry Ford are the same. But every day has its own standout activities.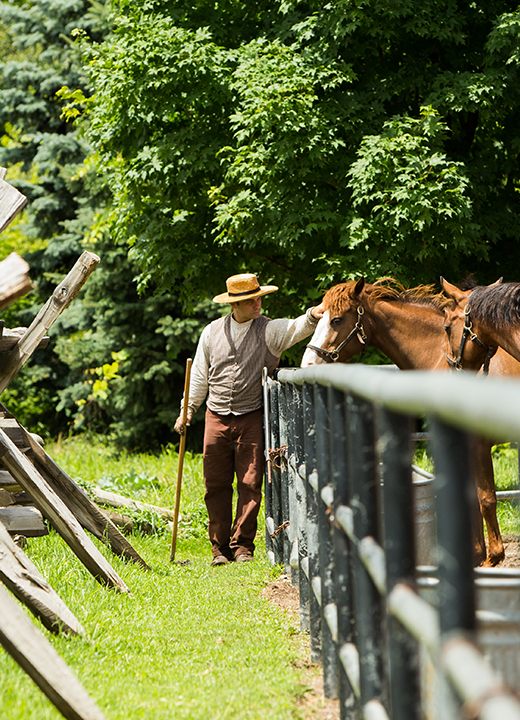 Farm Work
See how a farming family made the most of each season with their daily work.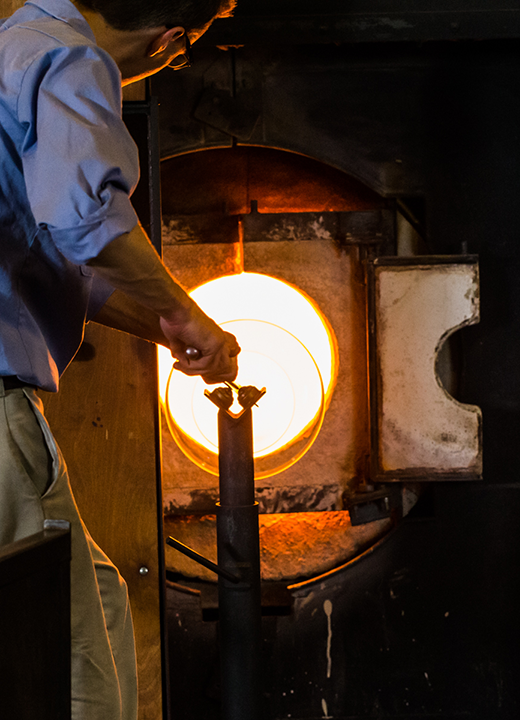 Glassblowing
Feel the heat of this 2,000-year-old art where skilled glassblowers demonstrate historic techniques with a modern twist.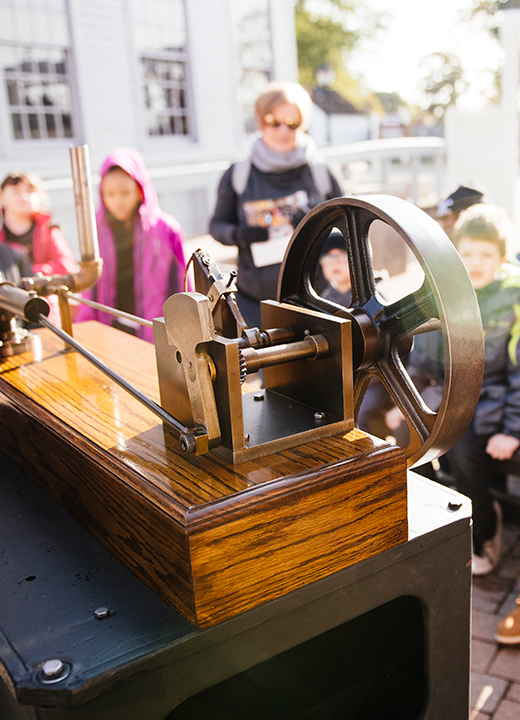 Kitchen Sink Engine
Watch and listen as a replica of Henry Ford's very first internal combustion engine, created in 1893, hums and thrums before your eyes.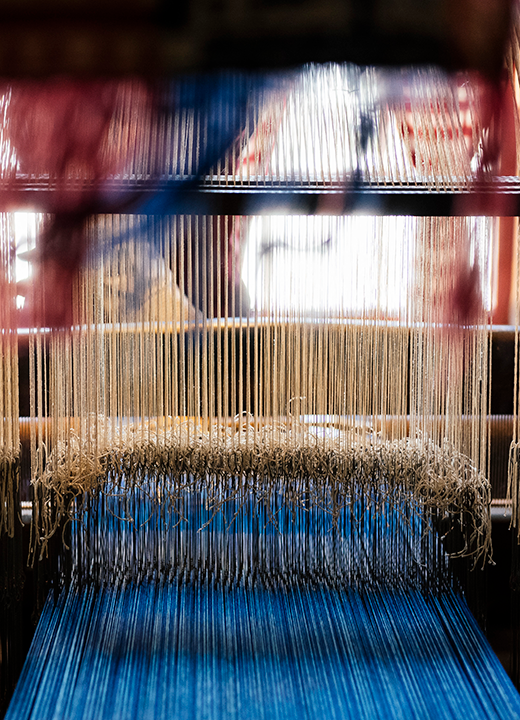 Weaving
See if you can spot the technological advances in early looms that led to modern computer-aided processes.
Make the Most of Your Visit
Field trips to The Henry Ford achieve high ratings and rave reviews from educators and students alike. To make your visit as smooth and enjoyable as possible, check out these handy tips, suggestions, and guidelines.
Checking In
Exit your buses immediately once you have reached your designated check-in location. During peak visitation times, a designated group waiting area may be assigned upon arrival. Please have your group wait at this area while the group leader checks-in. This will eliminate overcrowding at the check-in station.
Tickets & Payments
You must reserve your tickets in advance to receive school group rates and services, but you do not have to pay for them in advance. However, we highly recommend advance payment to avoid long admission lines. Prepaid tickets will be held at the Group Check-In location. Groups with tickets in hand may proceed directly to the entrances. If you are paying upon arrival, please convert small bills and personal checks before arrival. Teachers from the same school must have separate reservations if they are paying separately. Please note all additional tickets must be added on at one time. We will not be able to accommodate multiple transactions on one reservation.
Expectations for Chaperones
For the safety of your students and the consideration of our other guests, we ask that you be responsible for the behavior of your students. Lack of supervision or inappropriate behavior may result in staff asking a field trip group to leave. We require one adult per 10 students and can refuse entry if this requirement is not met. Teachers MUST pay for and authorize any additional (last-minute) chaperones to qualify for the school group rate. Any adults that are not paid for by a teacher as an addition to the school's original reservation will be charged the regular daily admission fee. There will be no exceptions to this policy.
Lunch & Dining
Groups wishing to bring their own lunches can enjoy them picnic style in any open area in Greenfield Village. We encourage you to bring picnic blankets or beach towels to use for sitting on the grass or cement. We recommend chaperones bring backpacks to hold lunches or bring your own wagons as we have a very limited amount of lunch wagons. They are available on a first-come, first-served basis. Groups wishing to purchase lunch on-site may do so from Taste of History or any quick service location (open seasonally) but please be prepared for long wait times during peak visitation.
Navigating the Village
Maps are available at the entrances to the village. If you are accessing them on a computer or mobile device, you can view maps on thf.org. Refer to the map you receive at the entrance for the time required for programs and hands-on activities.
Rides in the Village
If you have added Greenfield Village rides to your reservation, the tickets are valid only for the date of your visit. While visiting Greenfield Village, you will see our authentic historic transportation. Please remind students and chaperones that, for their safety, they MUST stay off the railroad tracks and must not walk in front of moving vehicles. Students must be accompanied by an adult on all rides. Please be mindful of wait times during your visit. During high visitation times, wait times for rides could be upwards for 35 minutes.
Playground Access
For the safety of all guests visiting the Donald F. Kosch Village Playground, we are allowing access to schools bringing preschool through third-grade students only. Special-needs classes of any grade level are welcome to visit the playground at any time during their visit.
Guidance for Students
While you are in the village, please treat it as your classroom. Make your school and community proud of how you represent yourself. Know who your chaperone is and stay with them at all times. We may ask any group to leave if they cannot follow these and our other simple guidelines.
Scholarships
We are honored to offer scholarships thanks to the generous support from key corporate and foundation sponsors as well as donations from members and guests. Scholarships are available to schools in which at least 30% of students receive free or reduced lunches.
Learn More
Included

Students and Adults*

Henry Ford Museum of American Innovation®

$10.00

Greenfield Village®Additional $5 per ticket for train ride

$10.00

Ford Rouge Factory Tour Payment is due 3 weeks in advance

$10.00

Giant Screen Experience Payment is due 3 weeks in advance
Additional $4 Kids Concession Combo

$8.50

Any 2 Venues *1 free ticket per 10 kids for some venues

$15.00
| | |
| --- | --- |
| Henry Ford Museum of American Innovation® | $10.00 |
| Greenfield Village®Additional $7 per ticket for train ride | $10.00 |
| Ford Rouge Factory Tour | $10.00 |
| Giant Screen Experience | $8.50 |
| Any 2 Venues *1 free ticket per 10 kids for some venues | $15.00 |
Explore Even More Resources