Step Inside Henry Ford Museum of American Innovation®
Spark your students' curiosity and introduce them to the unforgettable world of America's greatest innovations. This is where the objects, people and stories of 300 years of American ingenuity come alive.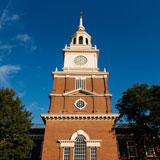 So Many Must-Sees To Choose From
Soaring Successes. Fascinating Failures. Brilliant Minds. Bold Ideas.
Imagine your class sitting on the very bus where Rosa Parks refused to give up her seat while you discuss how individual actions can change the world. Watch the concept of industrial strength come to life as students explore the Allegheny, one of the world's most powerful steam locomotives. Henry Ford Museum of American Innovation sparks the imagination and invites students to dream.
Keypoints
01
Learn About
Our Venue(s)
02
Request Your
Reservation
03
Check Out
On-Site
Activities
04
Get
Curriculum
Resources
Featured Activities
With so many exciting must-sees and -dos, no two days at The Henry Ford are the same. But every day has its own standout activities.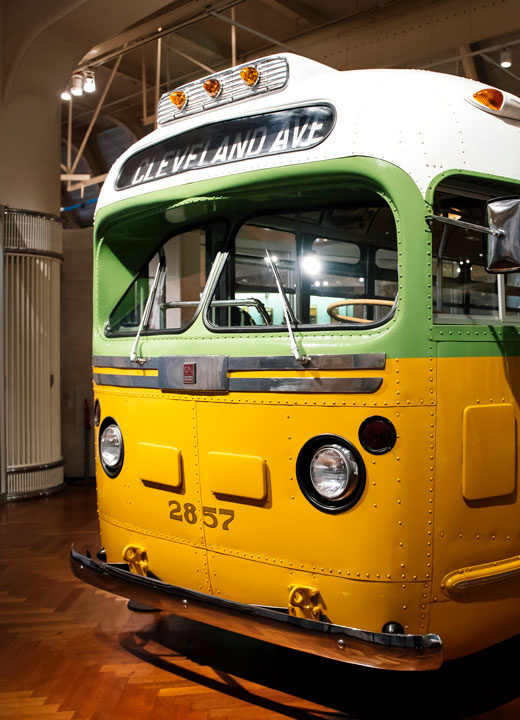 Rosa Parks Bus
Learn how Rosa Parks challenged segregation laws.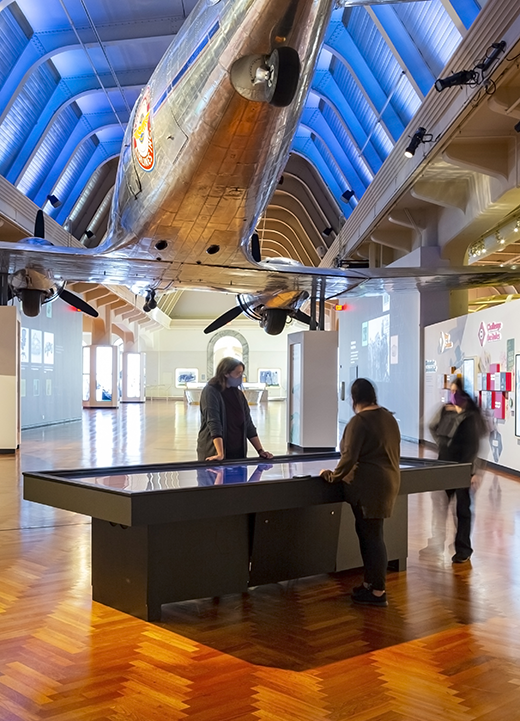 Connections Table
Step into a rich, multimedia and digitally driven space where connections between past, present and future come alive.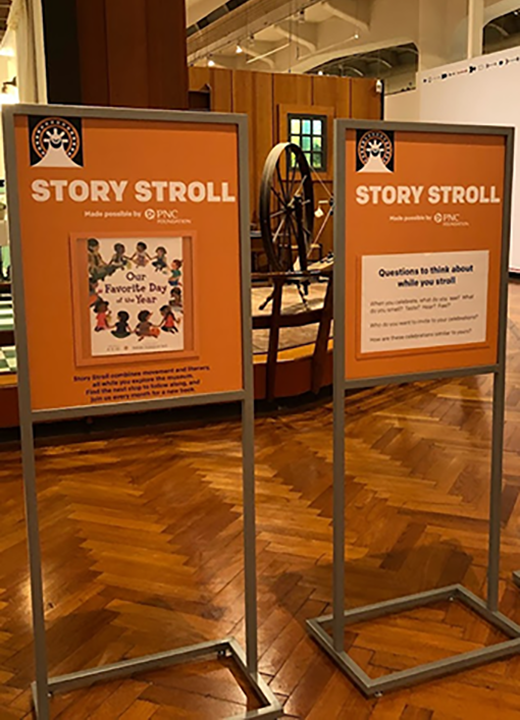 Story Stroll
Story Stroll combines movement and literacy, all while you explore the museum! Follow along with a picture book as you wander through an exhibit. Appropriate for ages 3-8.
Fueled By Passion Film
Immerse yourself in a 180-degree multisensory theater experience that ignites the drive we all have to power our passions. This film shares the stories of five people who have empowered themselves to push their personal limits.
Make the Most of Your Visit
Field trips to The Henry Ford achieve high ratings and rave reviews from educators and students alike. To make your visit as smooth and enjoyable as possible, check out these handy tips, suggestions and guidelines.
Checking In
Exit your buses immediately once you have reached your designated check-in location. During peak visitation times, a designated group waiting area may be assigned upon arrival. Please have your group wait at this area while the group leader checks-in. This will eliminate overcrowding at the check-in station.
Tickets & Payments
You must reserve your tickets in advance to receive school group rates and services, but you do not have to pay for them in advance. However, we highly recommend advance payment to avoid long admission lines. Prepaid tickets will be held at the Group Check-In location. Groups with tickets in hand may proceed directly to the entrances. If you are paying upon arrival, please convert small bills and personal checks before arrival. Teachers from the same school must have separate reservations if they are paying separately. Please note all additional tickets must be added on at one time. We will not be able to accommodate multiple transactions on one reservation.
Expectations for Chaperones
For the safety of your students and the consideration of our other guests, we ask that you be responsible for the behavior of your students. Lack of supervision or inappropriate behavior may result in staff asking a field trip group to leave. We require one adult per 10 students and can refuse entry if this requirement is not met. Teachers MUST pay for and authorize any additional (last-minute) chaperones to qualify for the school group rate. Any adults that are not paid for by a teacher as an addition to the school's original reservation will be charged the regular daily admission fee. There will be no exceptions to this policy.
Lunch & Dining
Groups planning to bring their own lunches may reserve space in our student dining area. The area can accommodate up to 200 guests and is available for use in 15-minute increments. We recommend chaperones bring backpacks to hold lunches or bring your own wagons as we have a very limited amount of lunch wagons. They are available on a first-come, first-served basis. Groups wishing to purchase lunch on-site may do so from Plum Market Kitchen but please be prepared for long wait times during peak visitation. Please inform us ahead of time if you plan to purchase lunch from Plum Market so our Food Services team can plan accordingly.
Navigating the Museum
Maps are available at the entrances to the museum. If you are accessing them on a computer or mobile device, you can view maps on thf.org or by downloading The Henry Ford's mobile app – THF Connect. Refer to the map you receive at the entrance for the time required for programs and hands-on activities.
Guidance for Students
While you are in the museum, please treat it as your classroom. Make your school and community proud of how you represent yourself. Know who your chaperone is and stay with them at all times. We may ask any group to leave if they cannot follow these guidelines.
Scholarships
We are honored to offer scholarships thanks to the generous support from key corporate and foundation sponsors as well as donations from members and guests. Scholarships are available to schools in which at least 30% of students receive free or reduced lunches.
Learn More
Included

Students and Adults*

Henry Ford Museum of American Innovation®

$10.00

Greenfield Village®Additional $5 per ticket for train ride

$10.00

Ford Rouge Factory Tour Payment is due 3 weeks in advance

$10.00

Giant Screen Experience Payment is due 3 weeks in advance
Additional $4 Kids Concession Combo

$8.50

Any 2 Venues *1 free ticket per 10 kids for some venues

$15.00
| | |
| --- | --- |
| Henry Ford Museum of American Innovation® | $10.00 |
| Greenfield Village®Additional $7 per ticket for train ride | $10.00 |
| Ford Rouge Factory Tour | $10.00 |
| Giant Screen Experience | $8.50 |
| Any 2 Venues *1 free ticket per 10 kids for some venues | $15.00 |
Explore Even More Resources