Ford Rouge Factory Tour
Experience the awe-inspiring scale of a real factory floor as you rev up your inner engineer. Get an inside look at the most iconic moments of American manufacturing history, and immerse yourself in automaking's most progressive concepts.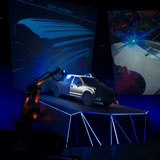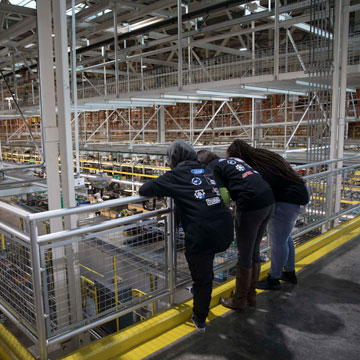 Where Manufacturing Comes Alive
Go Behind the Scenes at One of the World's Largest Automotive Complexes
Bring your class to the place where the sophisticated assembly of cars and trucks by robots and highly skilled tradespeople actually happens. Let them experience rare historic footage of Ford Motor Company and the Rouge Plant. Join them on a visit to the plant's 10-acre living roof — a milestone in environmental design.
Keypoints
02
Request Your
Reservation
03
Check Out
On-Site
Activities
04
Get
Curriculum
Resources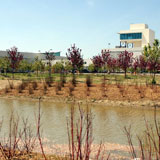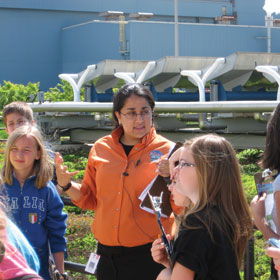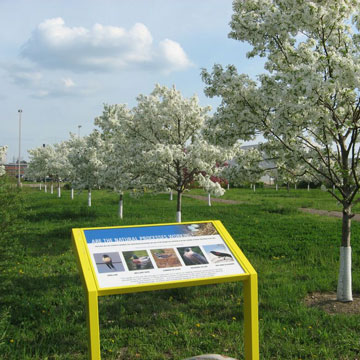 Outdoor Living Lab Walking Tour
Open seasonally and weather permitting, this self-guided walking tour offers a chance to see sustainable design in action at the historic Ford Rouge Complex. Follow a wood-chipped path along stormwater treatment ponds, through a crabapple and hawthorn orchard and around to a viewing point that overlooks beehives and the rest of the Rouge Complex. Return alongside a solar array to the Visitor Center.
Make the Most of Your Visit
Field trips to Ford Rouge Factory Tour achieve high ratings and rave reviews from educators and students alike. To make your visit as smooth and enjoyable as possible, check out these handy tips, suggestions and guidelines.
Tickets & Payments
You must reserve your tickets in advance. Pre-payment is required a minimum of three weeks prior to your arrival. Tickets will be held at the Group Check-In location. Teachers from the same school must have separate reservations if they are paying separately. Please note all additional tickets must be added on at one time. We will not be able to accommodate multiple transactions on one reservation.
Theater Screenings
Theaters run in sequence beginning with the Legacy Theater. Theaters have a limited capacity but shows begin every 20 minutes.
Lunch Areas
Please make arrangements for your group to eat either before or after your visit. The Ford Rouge Factory Tour does not have a lunch area.
Special Expectations for Students
This is a working truck plant. No shouting, waving or other distractions are allowed. Do not drop items from the balcony walkway in the assembly plant. Photography, cellphone use, food and beverages are prohibited inside the theaters and plant.
Expectations for Chaperones
For the safety of your students and the consideration of our other guests, we ask that you be responsible for the behavior of your students. Lack of supervision or inappropriate behavior may result in staff asking a field trip group to leave. We require one adult per 10 students and can refuse entry if this requirement is not met. Teachers MUST pay for and authorize any additional (last-minute) chaperones to qualify for the school group rate. Any adults that are not paid for by a teacher as an addition to the school's original reservation will be charged the regular daily admission fee. There will be no exceptions to this policy.
Scholarships
While our scholarship program does not cover admission for the Ford Rouge Factory Tour or Giant Screen Experience, we are honored to offer transportation scholarships thanks to the generous support from key corporate and foundation sponsors as well as donations from members and guests.
Learn More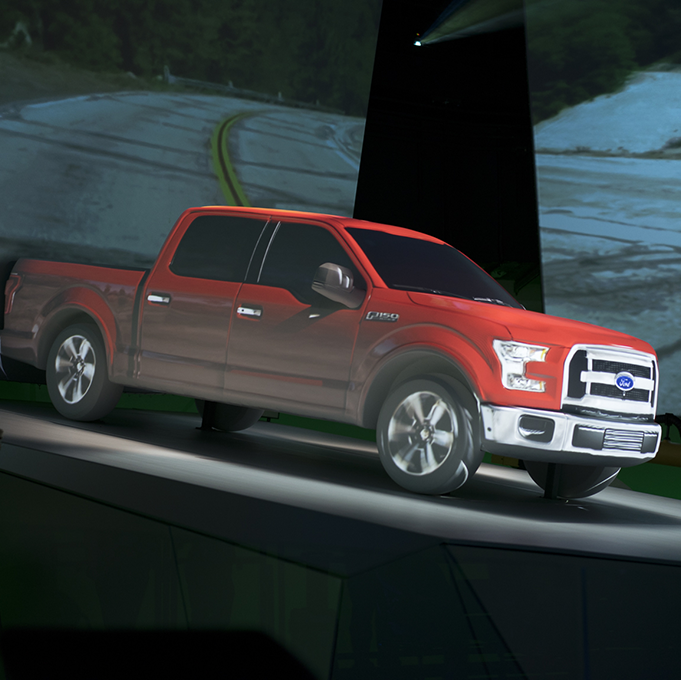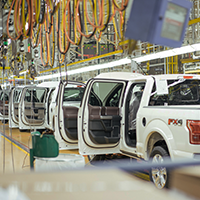 Timing Your Arrival
For the best guest experience, we recommend taking your buses directly to the Ford Rouge Factory Tour. Please inquire about available timeslots upon booking.

For groups that are unable to take their own transportation, Ford Rouge Factory Tour shuttle buses depart from Henry Ford Museum of American Innovation every 20 minutes. If your field trip group exceeds the capacity of one shuttle bus, some chaperones and their students will need to wait for the next shuttle. Please inquire about available timeslots upon booking.
Included

Students and Adults*

Henry Ford Museum of American Innovation®

$10.00

Greenfield Village®Additional $5 per ticket for train ride

$10.00

Ford Rouge Factory Tour Payment is due 3 weeks in advance

$10.00

Giant Screen Experience Payment is due 3 weeks in advance
Additional $4 Kids Concession Combo

$8.50

Any 2 Venues *1 free ticket per 10 kids for some venues

$15.00
| | |
| --- | --- |
| Henry Ford Museum of American Innovation® | $10.00 |
| Greenfield Village®Additional $7 per ticket for train ride | $10.00 |
| Ford Rouge Factory Tour | $10.00 |
| Giant Screen Experience | $8.50 |
| Any 2 Venues *1 free ticket per 10 kids for some venues | $15.00 |
Explore Even More Resources